Trade Services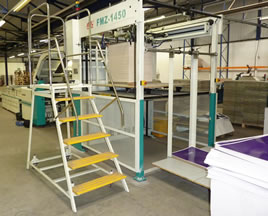 Trade Laminating
We are able to offer a Confidential Trade facility for Lamination up to a sheet size of 1650 x 1650mm and Die Cutting up to a sheet size of 1270 x 1640mm.
With over 20 years on-site experience within Trade Laminating this service is already proving a success to other companies looking to enter the Litho Laminated Box markets without the need for additional investment in machinery.
Please feel free to contact us in order to discuss your requirements.